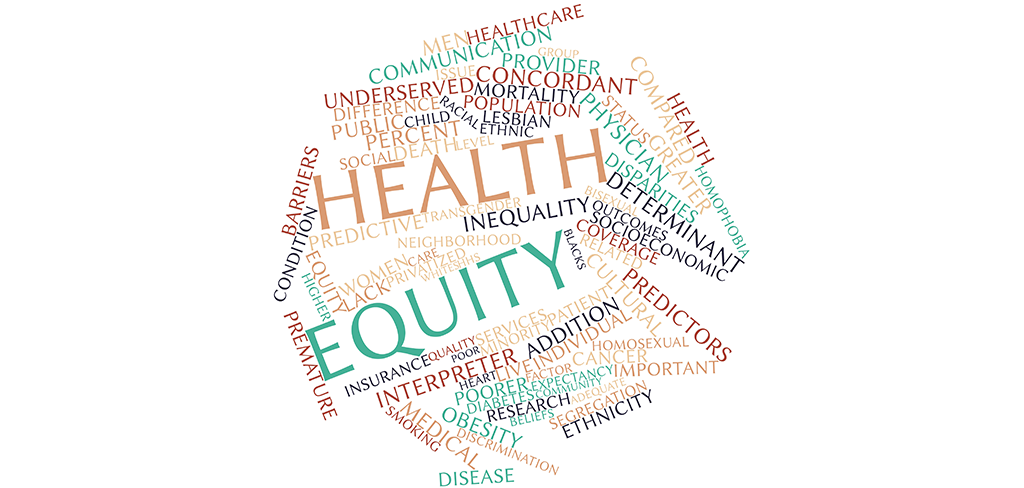 Mission
Healthy People 2020 defines a health disparity as a "particular type of health difference that is closely linked with social, economic, and/or environmental disadvantage. Health disparities adversely affect groups of people who have systematically experienced greater obstacles to health based on their racial or ethnic group; religion; socioeconomic status; gender; age; mental health; cognitive, sensory, or physical disability; sexual orientation or gender identity; geographic location; or other characteristics historically linked to discrimination or exclusion." Significant behavioral health disparities persist in diverse communities across the United States, including but not limited to: racial and ethnic groups; low SES populations; lesbian, gay, bisexual, transgender, and questioning (LGBTQ) populations; and transition-age youth.
Vision
DMHDDSAS is committed to reducing behavioral health disparities and launched a new NC Behavioral Health Disparities Initiative in 2016, which will support 8 new sites across NC to address behavioral health disparities. The eight sites are located in Wilson, Pitt, Durham, Ashe, Alamance, Haywood/Jackson, Stokes, and New Hanover.The "backbone organizations" range from local universities to local substance abuse prevention coalitions and have been identified to work with their local LME/MCO and community partners at these 8 sites. These backbone organizations will convene and facilitate a new behavioral health disparities community team, drawing upon a broad range of community partners, including the LME/MCO and local collaborative. The behavioral health disparities community teams will develop into a Learning and Action Community committed to taking a systems approach to reducing behavioral health disparities by using the Collective Impact model. The 8 sites will work to create change in their community and their first step will be to make behavioral health disparities problems more visible in their community.
Priorities
Conduct an environmental scan to determine individuals and agencies and coalitions who are working on health and behavioral health disparities. Convene individuals, agencies, and coalitions who share an interest in addressing behavioral health disparities in the community and want to participate in a dynamic community team.
Identify community partners who belong to community team and who are interested in attending behavioral health disparities training.
Identify a local behavioral health disparity, acknowledging that your community team may needs some time to collect and analyze data to guide your decision. Another consideration is having community members dedicated and energized to address the behavioral health disparity.
Use data to identify and measure behavioral health disparities, to inform development of strategies to address them and to evaluate the impact of implemented strategies in the local community. (Technical assistance will be provided to collect, manage, analyze, interpret, report and present relevant data).
Develop at least one strategy to address a behavioral health disparity in your community.
Adopt a Community-Based Participatory Approach (CBPA) to promoting health and eliminating disparities (CBPA is recognized as a critical strategy in addressing health inequities among socially disadvantaged and marginalized.
Contact Paul Savery at: paul.savery@dhhs.nc.gov for more information about the workgroup and details about the workgroups monthly meeting.
---
Behavioral Health Disparities Workgroup
Mental health is an integral and essential component of health according to the World Health Organization "There is no health without mental health." "Health is a state of complete physical, mental and social well-being and not merely the absence of disease or infirmity."

Unfortunately, there are disparities or inequalities in prevalence of behavioral health problems and disparities in access and outcomes in treatment These disparities are based on a person's race, ethnicity, class, or sexual orientation. A study shows more Latino youth (36%) have pervasive feelings of sadness than whites (26%) and more Latino youth (10%) attempt suicide than whites (6%). Hispanic high school students report higher rates of suicidal behaviors than the general population of U.S. high school students. According to a recent study by researchers from the Harvard Medical School roughly half of all black and Hispanic patients who enter publicly funded alcohol treatment programs complete treatment, compared to 62 percent of white patients (comparable disparities were also identified for drug treatment program completion rates.) The study shows that completion disparities among racial/ethnic groups are likely related to differences in socioeconomic status and, in particular, greater unemployment and housing instability for black and Hispanic patients.

NC Collaborative Behavioral Health Disparities Workgroup Behavioral Health Disparities Workgroup is working to improve the future health of those children, youth and their families in North Carolina experiencing a disproportionate burden of illness, disability, and death. The workgroup is supported by NC Collaborative and NC Division of Mental Health, Developmental Disabilities and Substance Abuse Services (NCDMHDDSAS.) The workgroup leadership is drawn from a dedicated and talented core of diverse members across NC.

The Center for Disease Control states that "Conditions in the places where people live, learn, work, and play affect a wide range of health risks and outcomes. These conditions are known as social determinants of health". Social economic status, race, and ethnicity are the main drivers of health disparities. The workgroup recognizes that underlying social determinants of health are also critical to behavioral health outcomes so the social determinants of health must be considered when developing behavioral health programs, policies, practices, and partnerships. "A person's mental health and many common mental disorders are shaped by various social, economic, and physical environments operating at different stages of life. Risk factors for many common mental disorders are heavily associated with social inequalities, whereby the greater the inequality the higher the inequality in risk." World Health Organization.

The workgroup has developed a Strategic Plan which is a living and dynamic document that will be periodically edited and updated. Our goal is to strengthen leadership and collaboration for addressing behavioral health disparities at all levels. Another goal acknowledges that addressing behavioral health disparities needs to be a data driven process. Data-driven decision making is an approach to planning that values decisions that can be backed up with verifiable data. The success of the data-driven approach is reliant upon the quality of the data gathered and the effectiveness of its analysis and interpretation. The workgroup will identify ways to increase the availability, quality, and use of data to improve the behavioral health equity of those experiencing a disproportionate burden of illness. In addition one of the goals recognizes the need to increase awareness of the significance of behavioral health disparities and their impact on North Carolina. Also there is a need to foster awareness of activities in the broader area of health equity and health disparities. Our final goal is to promote cultural competence which is a set of congruent behaviors, attitudes, and policies that come together and enable a system, agency or professional to work effectively in cross-cultural situations.
---