2020 Awareness Campaigns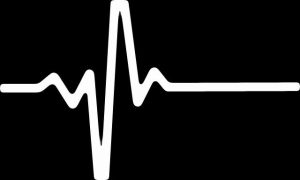 2020 June Newsletter, Vol. 1. Issue 1
2020 July Newsletter, Vol. 1. Issue 2

Tuesday Resilience Corner Tips
Medicaid Transformation
Hope4NC
Founders' Panel, May 22nd
Bios of Speakers:
Founders' Panel Bios & Quotes – REV
Speaker Quotes:
Founder's Panel, May 22, 2020 State Collaborative meeting
At Risk Children's Program Memo:
At Risk Children's Program memo from MK, Chuck, Donn, Michael – 2001 (1)
Mental Health 
Children's Mental Health Awareness Day/Week – May
Mental Health Awareness Month – May
(GREEN)
Proclamations
from NC Collaborative for Children, Youth and Families and NC Governor's Office:
2020 NC COLLAB Proclamation – Children's Health Awareness Week-Final
2020 NCGOV Childrens-Mental-Health-Awareness-Week-and-Childrens-Mental-Health-Awareness-Day
2020 NCGOVMental-Health-Awareness-Month
NC Collaborative Infographic – CMHA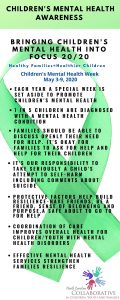 Pinterest pin:
NC Collaborative Tool Kit – CMHA
Transition Age Youth (TAY)
As we celebrate Children's Mental Health month, we collaborated with Ebenezer UCC in Alamance County to allow the youth to express themselves on how they are handling the "new normal" COVID -19. Check them out!!
Child Abuse
Child Abuse Awareness Month – April
(BLUE)
Prevent Child Abuse North Carolina (501c3 nonprofit)
Prevent Child Abuse North Carolina Resources
Fetal Alcohol Spectrum Disorder (FASD)
Fetal Alcohol Spectrum Disorder Awareness Month – September 
(RED)
NCFASD Informed, Inc. (501c3 nonprofit)
NC Collaborative for Children, Youth and Families
Social Media links: